Tomorrow is the Karapoti mountain bike race - The forecast is for rain - and with 1000 riders - It's gonna be a mud bath.  Need to get some sleep though - so yes, unfortunately will be in bed before midnight. - sorry to disappoint.
There was antoher ODI cricket match between NZ and India - In Wellington this time - it got rained off.
The rain is reasonably light and waffly and it's pretty warm and muggy - so shouldn't get too cold up the mountain hopefully.
Just heard today my mate Pete, whos wedding I went to in Barbados a few years back, is over here next week.  Bumped into John and Marie Cooke tonight in Lower Hutt.  I also have a BBQ whith some old friends on Sunday and add that to those wet caught up with last night at Aidans party - It seems to be the season for it.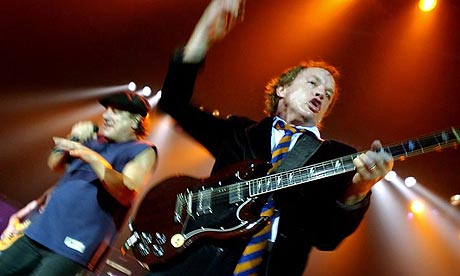 Every major recession in 30 years has co-incided with an AC/DC album topping the charts.  http://www.guardian.co.uk/music/2008/oct/27/acdc-music-recession